Register For Advance Notice

To a Future No BULL Real Road Map WEBINAR...
PERIODODICALLY we let agents attend our private training webinars - In This Workshop You Will Learn the Secret to Becoming a Lead Generating Master. Using the Advanced Methods of In-Bound-Marketing. Covering several of our 26 different prospecting systems. Coached by James Osmar, a past 175 Deal a Year part time Agent!!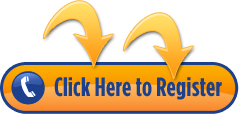 PLEASE HELP SPREAD THE WORD!!
Featured Products Click here for more Internet → Real Estate® Marketing Products
Real Estate Website (iPad Compatible)
Your personal Branded Website, should be designed to promote you and your listings, capture and generate buyer and seller leads, enhanced with iPad compatible video technology and amazing lead capture design… More Info → Real Estate Website
Real Estate Leads
Tested and Proven low-Branded lead generation website, best used when marketing on Google, Yahoo, Bing by flying under the radar where buyers and sellers are first looking, Results show this is the best low-Branded system available... More → Real Estate Leads
Lead Management
Lead Management is the fastest lowest cost way a Realtor® can acquire real estate leads. Not sure how to do it? Too busy? Not interested in the work? We'll build your lead generation campaign… More Info → Lead Management